---
Chapter 7: The Meeting
>> Eavesdrop on Meeting.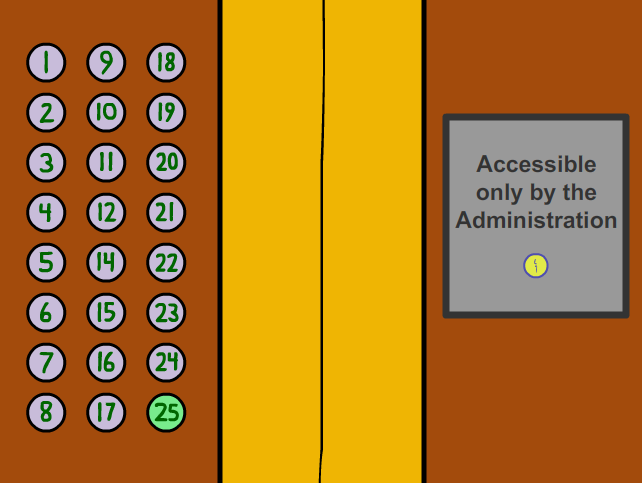 You head down to the ELEVATORS, find the button for FLOOR 25, and press it. The ELEVATOR takes you up two flights.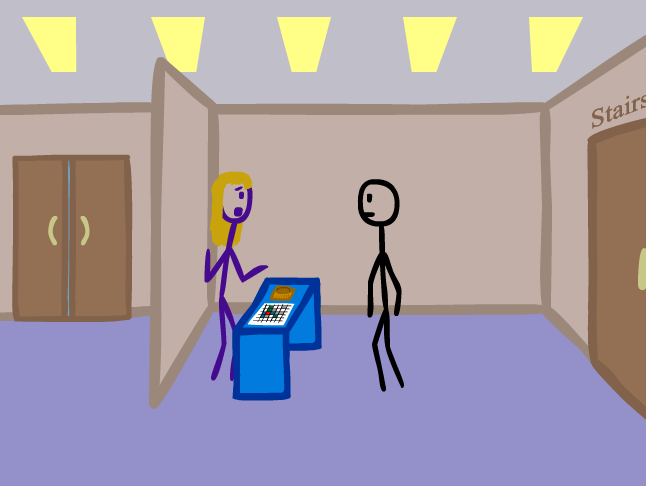 You walk out onto FLOOR 25, which is apparently much nicer than anywhere you've been before! The door on your right leads to the STAIRWAY. The ORNATE DOORS on the left lead to the APEX MICROCHIPS MEETING ROOM, from which you can hear muffled talking. That big meeting must already be underway!
The CEO'S SECRETARY stops you from going any further. She says that no one can disturb the meeting and that you'll have to leave.
On the SECRETARY'S DESK is a CORDLESS PHONE HOLDER (with PHONE attached) and a CALENDAR.
>> Ask if her name is catherine
The SECRETARY replies that her name is not, indeed, CATHERINE. Nice try though.
>> Show her the red cardkey?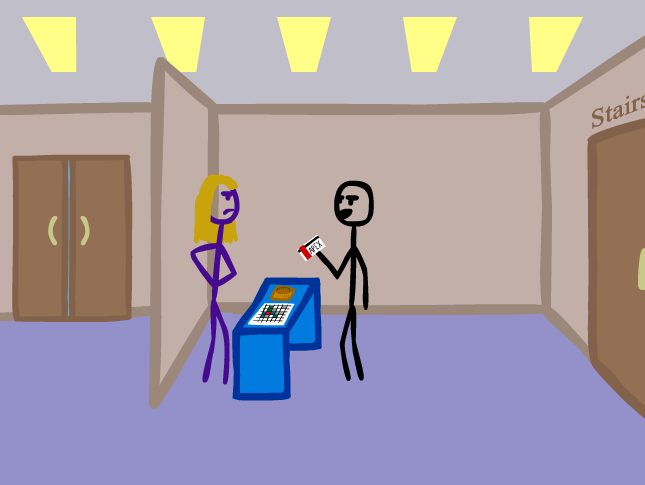 You show your RED KEYCARD to the SECRETARY, who is unimpressed. She replies that RED CARDKEYS do not automatically permit LOW-LEVEL MANAGERS such as yourself to enter the TOP FLOOR CONFERENCE ROOM. (Ha ha, she totally thinks you're a MANAGER.)
---