There's these things called keepsake keys which you use on an item and it goes into a keepsake box so it's not in your bank or accessible anymore. Unless you take it out of there but you lose the keepsake key ( you buy them on solomons store ). Keepsaked items become overrides for your outfits basically show over whatever you're wearing
I'm not dice enough for rares but here's how it looks and a few things i've keepsaked.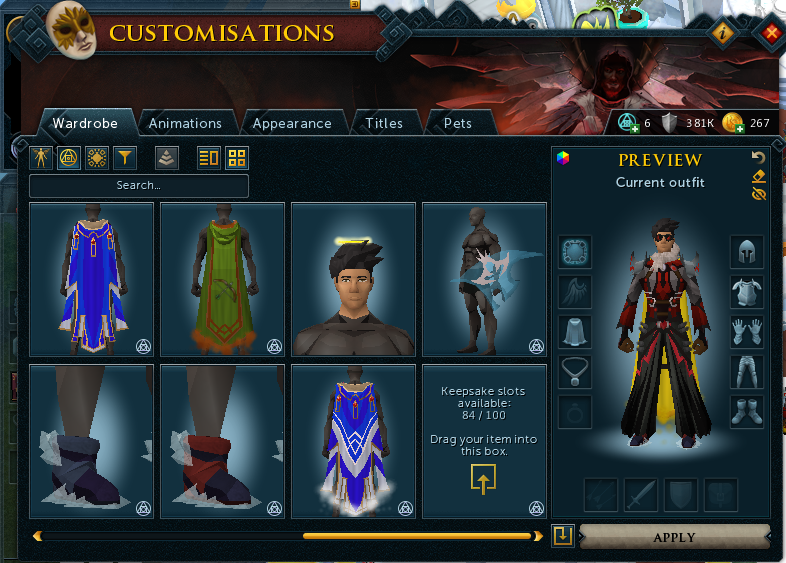 ( Rip Comp cape because I don't have 120 slayer and don't plan on getting it anytime remotely soon ) So it will just sit in there I can't wear it as the actual cape or as the cosmetic I keepsaked until I meet all requirements same as max cape when new skills come out.