An update made it so it only ate once. So no, i'm not jelly.

Also, saga items. One sits in the abandoned 1 floors, and the other sits in the abandoned 2 floors, if you haven't figured it out yet.
__________________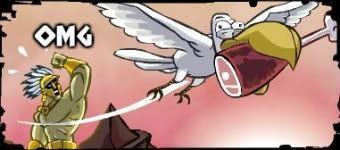 (At this point i've stopped counting how many dragon drops i've had so far. Lets go with 35.)


5 99's | 7+ Years on RS


XBL GT: KilroyJenkinz




Legends are never forgotten.. unless someone beats them.