I found my old Photobucket account, and it looks like I still have hundreds of RV-related pictures on there. So this is one of those image-dump / memory-lane topics.
Here goes.
The original "Village" logo mock-up, I'm pretty sure I only showed it to a handful of people.
Mock-up for the RV stat signature project. The project of course was never finished, as is tradition.

My original woodcutting signature. Man that brings back memories. If you can't tell, that's the Edgeville yew building. How it used to look, anyway.
Jackstick smiley because I'm a narcissist. Goten made the

, I added the rest.
Mock-up of the renegade website Digital-Complex. I think we're still calling this a "work in progress" so that Pyro doesn't have a nervous breakdown.

The emergency logo that indicates the end of times are among us.
Remember when we sold apparel? Did anyone actually buy anything? I wanted to get the fuzzy bunny but it was discontinued or something.

Santa

by Goten. Why didn't we ever keep this around?
My RV2 mock-up for the guide buttons.
Friend of Hiker with greenery around it. I actually like this one more, I dunno why I never submitted it.
Super Chat Mod? I dunno.

Mock-up for the RV Podcast. Another
project.
RV Maps button! We file this one under the "almost happened" section.
The final mock-up of RV2's mainpage. This represents about two years of tweaks from the very original design.
A closer look at the Navigation that never was.
I don't know the story behind this. I think it was meant to induce seizures?
RV Christmas tree. Basically everyone added an ornament to the tree. This is a very early version, the final version had way more stuff on it. Mine is the red ball on the bottom of the tree.
Skill guide banners, made by Sarah (Frizoid). It's a goddamn shame that these never got put to use.
Some other Wizard designs. Only slight differences.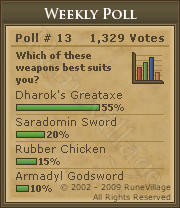 Weekly Poll sidebar mock-up. Clearly I was feeling optimistic about that vote count.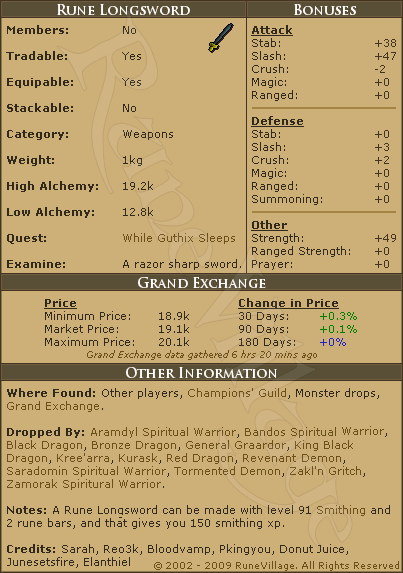 Items Database mockup. I was never too happy with this design, to be honest.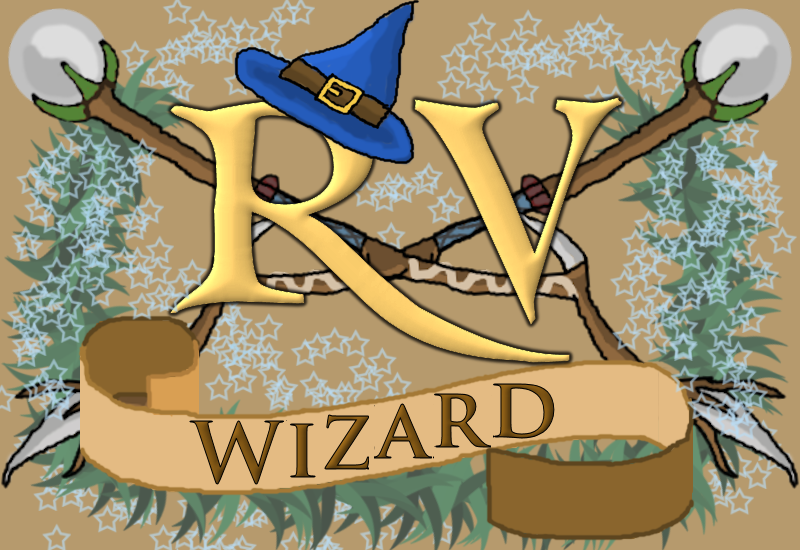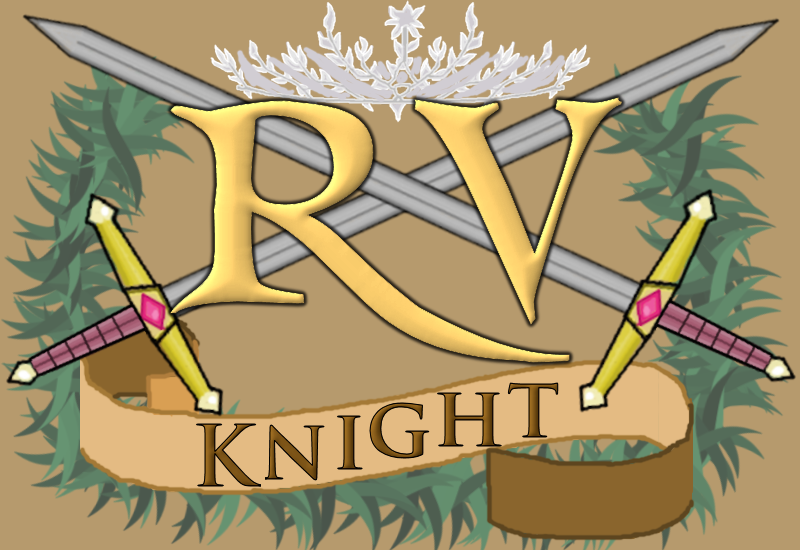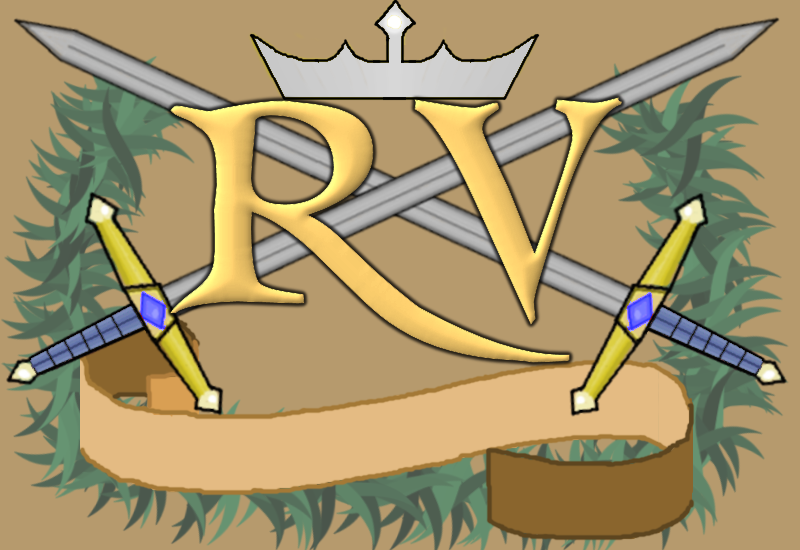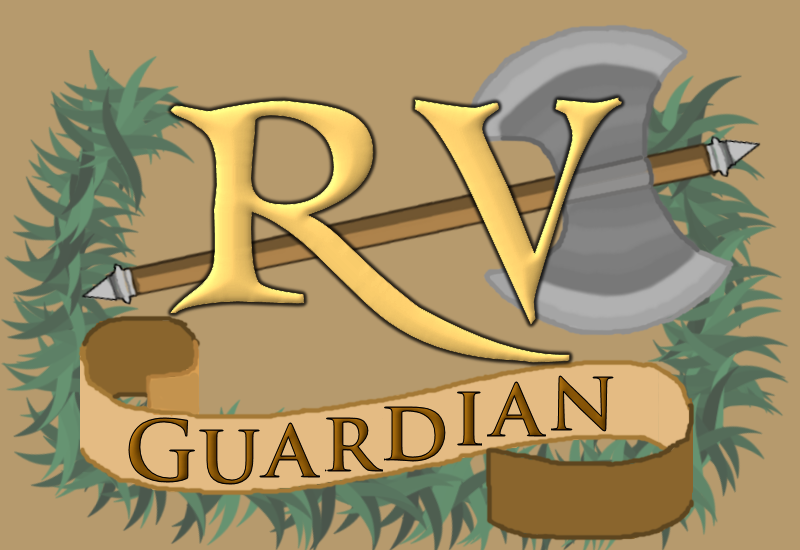 In case you thought I had any
drawing
talent, allow me relieve you of that misconception. The donor logos were designed like this; drawn very large at first, and then shrunk down so as to make them look less
. If it's stupid and it works, it's not stupid!
The original staff for the Wizard icon. Halfway through, I realized that I was subconsciously drawing Saruman's staff.

More buttons. The lovely colorful icons were designed by Goten.
Remember Signature of the Week? Well that tanked after a few years, so we brought it back as the shittier Signature of the Month. I think we managed to crank about 6 or 7 months out of that before it got to the point where we were almost begging people to make and submit sigs.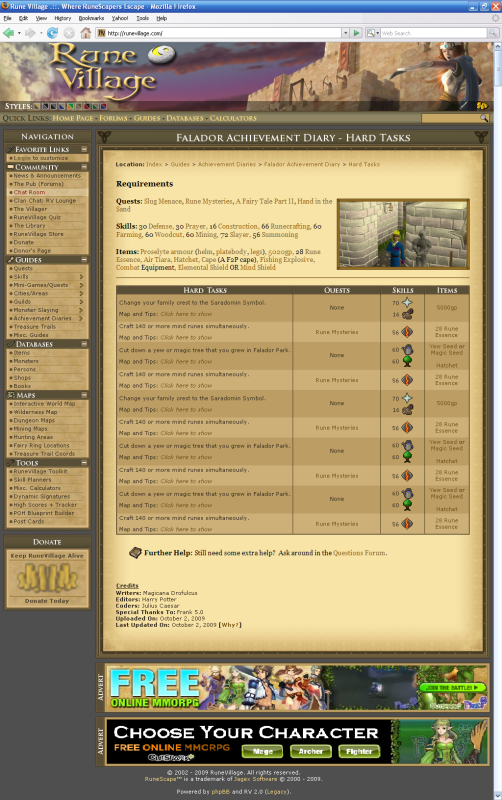 More RV2.
Donation sidebar, linking to the page where we send money for Hiker and Henner's personal bills.
Favicon designed by Goten.

Halloweenstick designed by Goten.
Some tinkering.
Twitter sidebar and unintentional foreshadowing of our eventual demise.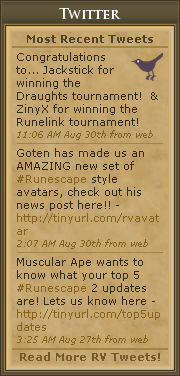 Longer version.


News icons, designed by Steely Mallon.
My first attempt at the donor logos.
One of our Facebook and affiliate logos. Never used because no one cares about our Facebook page, and no other site saw much of a benefit to affiliate with us.
RuneScape mouse I won for some contest hosted by Jaron. This was back when Jagex still loved us.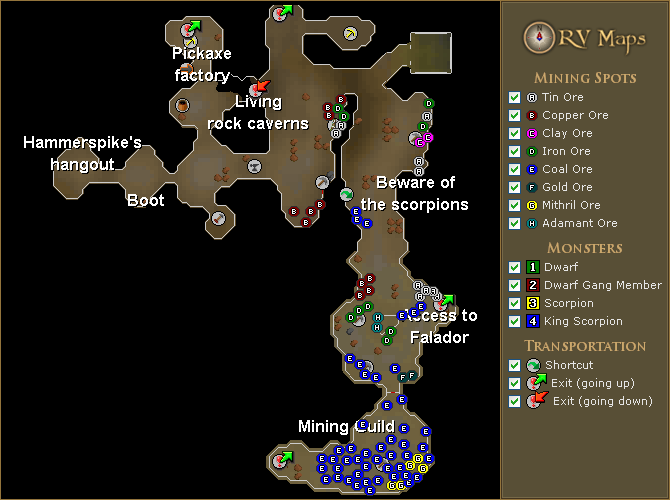 My mock-ups for the interactive world map. Another "almost happened".

One of Pyro's old avatars? I didn't design it but I saved it cuz I thought it was cool.
More RV2. These ones that are scaled down were scaled down for announcements, I think I saved the full sized ones on the old RV server.
Mock-up for quest guides. Could've been better.
Something Frank requested I make for him. I think he was using it as spray in Counter Strike or something.

Some RV2 search bar designs because I was bored.
One of my earlier newspage designs.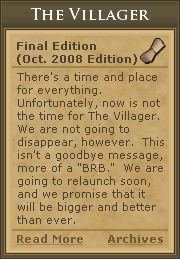 Villager sidebar!
I dunno. A rank for people who have a Facebook account? I don't remember.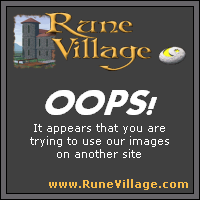 Turns out some websites were desperate enough to steal our content, so Glod asked me to make a hotlink image!
A couple other newspage designs. I had a lot of freetime back in the day.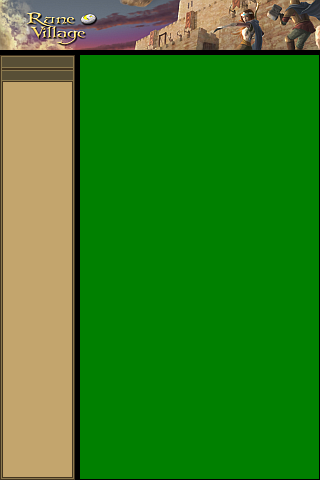 Mobile RV!
Tweedy leaking the fact that we're hiring new chat mods. His solution was to kick everyone out so they didn't see the message.
Living that netbook life.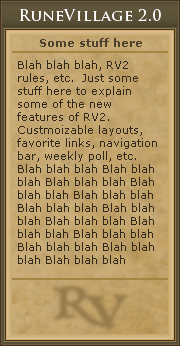 More sidebar shenanigans.
The RV2 design prior to mine and A5chow's involvement. I should clarify that a lot of my designs and mock-ups were heavily influenced and directed by A5chow.
Hiker's tweak on my navigation bar. We thought it looked too World of Warcrafty.
Someone said my avatar needed more cowbell. Goten obliged.
Proposed design for a multi-mod elder rank. Looks
stupid.

Frank's signature during his Marxist phase.

Pink Month Frank.




"Years at RV" icons. Sorry, I didn't make any past 7.
Jackstick & Jaron for Supreme Dictatorship.
The original donor icon designed by Hiker. You can see where I got my inspiration. I actually liked his more, but he had deleted all the rest.

My offline/online icon submission. We went with Goten's designs instead because his fit better with the rest of the theme.
Pyro3000 when he went full Majin and got demodded/banned. I forgot what it was he actually did.
Beard Month smiley. Me or Goten, can't remember.

The Pink Panthers clan. This is very likely, in no uncertain terms, the greatest RS clan to have existed for less than 3 hours.
For several days, I was the highest ranked lvl 98 WCer in the game

1xp away, was saving it for the party.

Donor sigs I made for people who donated to my 99wc party. It was actually a really big turnout. Lots of RVers, lots of my wc friends, my Falador friends, old clan mates, Order of Cabbage friends... probably the single most fun day I've had on RS.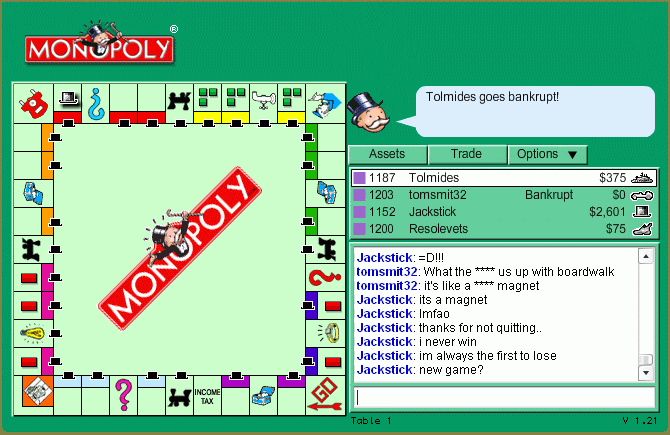 Monopoly days, Pogo era. Muffin Attak
up the whole game so everyone except Tweedy bailed, and it was just a 1v1 for a while.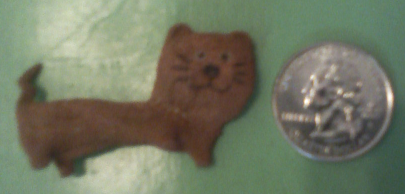 Poopcat.

I don't know what the hell this is. I didn't make it.
Our "Get Well Soon" card that we made for Hiker, following his long period of illness.
I met this guy WCing in Edgeville, he and his friend were harassing everyone. He asked to wear my phat and I said no. This is how he responded.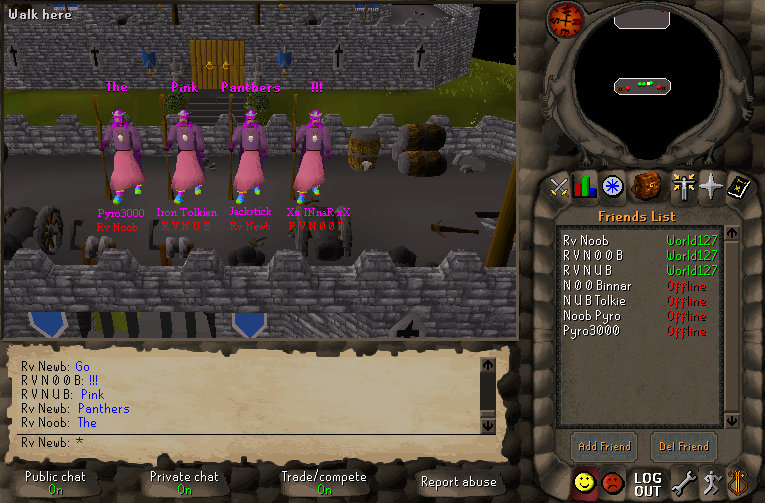 More Pink Panthers nonsense.
I dunno what this is. I guess a few of my RS friends and some RVers wanted to get together and say spoon.
94 WCing. Miss my Edgeville crew.
PMing Zezima because why not?
Kah Bah Gee! I spent a lot of time with the Order of Cabbage, really fun group of people. I think this was my first cabbage bombing with them.
My avatars on the Order of Cabbage forums, looking badass.
When DragonCrusher1 changed his name to DragonCrusher. I didn't make this, I think it was Quan.
Some RVer asked me to make this avatar for them. I think it was removed within a day.
90 WC. Those are a bunch of old RVers.
Applequest needed a new sig, this was my
submission.
Some RVer needed a sig of his character. No one responded to his topic, so I posted this. I don't think he used it.

Avatar I made for an RVer.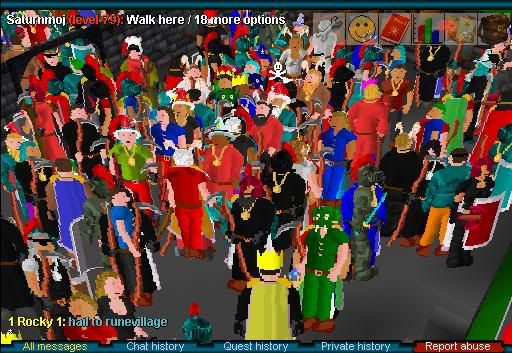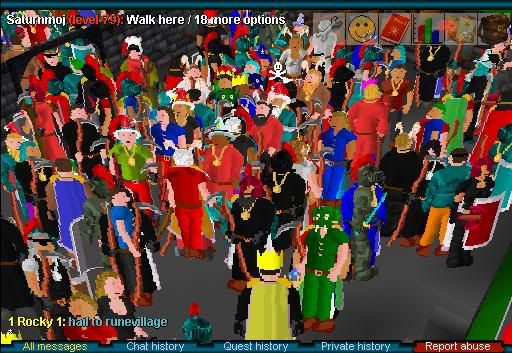 RV 2003 halloween party. This party is the reason why I joined RV. A friend let me log into their second account so I could be at that party.
K That's all.