Goood NEWS everyone!
Now that you're reading this update in my voice I can tell you!
Tabitha and gang is exploring further and gathering some unexpected data. Yes, very unexpected.
And only slight amounts of radiation too.
Anyway.
I'm like weeks from finally exiting the army... right?
And on top of that. I forgot where I was going with that train of thought.
So when I do get out, that'll hopefully mean more updates. Things have been a bit random trying to unwind and whatnot. I keep forgetting that writing is the better way for me to unwind in the first place.
__________________
"The good warrior knows when to fight, and when to withdraw."
- Sun Tzu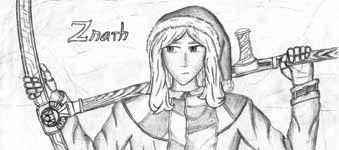 I'll smith anything up to 93 smithing if you have the material for me to make it with
My Story, Horrors of Myron County
RV's Drawing archive topic, post yours or comment on others